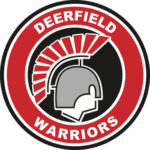 DEERFIELD FEEDER (BOYS 3RD-8TH GRADE)
The Deerfield Young Warriors program is tailored to offer 3rd to 8th-grade boys who are passionate about basketball the chance to engage in high-level competition, receive mentorship, and gain exposure to the Deerfield High School basketball program.
DEERFIELD YOUNG WARRIORS TEAM DETAILS
Each player will receive a high-grade reversible uniform and moisture management shooting shirt
The feeder season runs from mid the beginning of November through the beginning of March.
The majority of practices will be held at Deerfield High School (1959 Waukegan Rd, Deerfield, IL 60015).
Feeder teams will participate in a minimum of 20 games. Leagues and tournament games will be played on weekends only. Individual games against other communities can be scheduled on weeknights and/or weekends.
3rd-8th grade boys (2nd grade players are allowed to tryout for the 3rd Grade Teams.)